Our caring and compassionate veterinary care team!
Meet the Veterinarians & Team of Hutto Veterinary Clinic in Hutto, Texas! We're pleased to provide exceptional vet care for your pets!
Please call us at 512-759-1048 to speak to one of our caring veterinary staff members!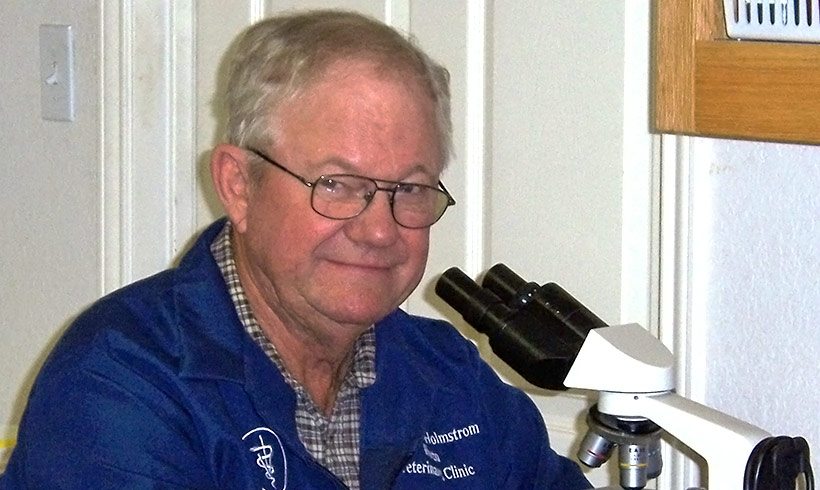 Dr. Holmstrom
Owner/Veterinarian
Dr. John T. Holmstrom, the owner and semi-retired veterinarian, built the Hutto Veterinary Clinic in 2000, as one of the very first businesses on Front Street, and, until 2009, was the only vet in the city. He is a member of various veterinary associations, and supports many Hutto business, youth and school programs.
Dr. Holmstrom retired officially in March 2015, but still works occasional Saturdays at the clinic and makes house calls every now and then for very established clients.
Since his retirement, he has been consulting with a Georgetown family of ranchers who have cattle all over the county. And he exercises at the Hutto YMCA every day.
Dr. Holmstrom is a fourth generation resident of Williamson County. He is a graduate of Texas A&M College of Veterinary Medicine, and served as a captain in the U.S. Army in Vietnam in the early 1970s. He was awarded the Bronze Star and other honors for his work with GIs and the sentry dogs. He also worked on the Vietnamese ambassador's family pets.
Before enlisting in the service, Dr. Holmstrom worked in the dairy business, and in private small-animal practice in the Georgetown area. He then spent many years farming and ranching with his family, and taking care of everyone's large animals and the cats and dogs of friends and family.
He began a mobile practice around 1994, serving large and small animals in the Williamson County area. He became known as the premiere bovine veterinarian in the county, and traveled from the far east side to beyond Bertram.
His wife Linda Latham Welch is the business and practice manager at the clinic. The couple live in Jonah and have 5 grown children and 6 grandchildren. Dr. Holmstrom's youngest daughter, Lindsey, followed him into veterinary medicine and then went on to earn a Ph.D. in epidemiology.
Linda and Doc have 3 dogs and 2 cats.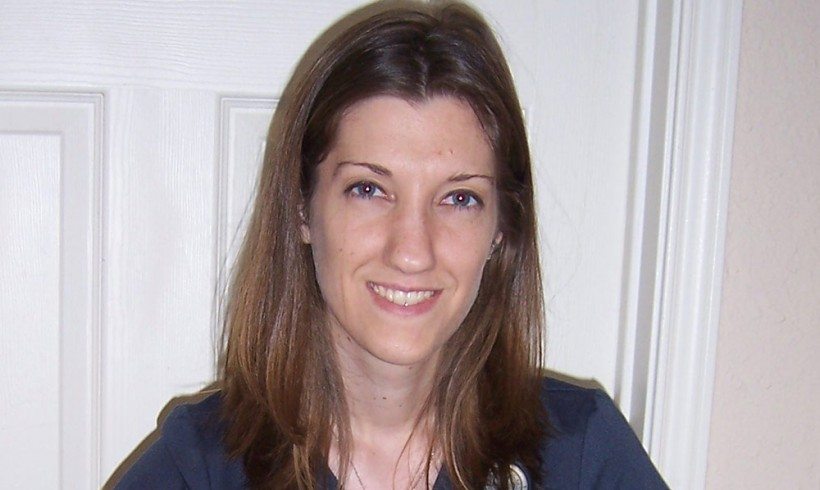 Dr. Pratt
Small-Animal Associate Veterinaria
Dr. Betsy Pratt joined the Hutto Veterinary Clinic in May 2012, as a small-animal associate veterinarian. She has wanted to be a vet since high school when she discovered that her original plan to be a human doctor was not really the right career path for her.
Dr. Pratt received her bachelor's degree in biomedical science in 2006 from Texas A&M University, graduating summa cum laude. She went on to earn her DVM from A&M in 2011, graduating magna cum laude.
As a young student, Dr. Pratt, a graduate of Stony Point High School in Round Rock, worked at a local summer camp, teaching children how to take care of their pets. She also began working as a kennel technician at the Round Rock Animal Hospital, gradually working her way up to veterinary technician.
Dr. Pratt took a few months off after vet school to help with an ailing family member, then she began working at shelters and doing relief work in the Austin and Round Rock areas.
When she's not working, Dr. Pratt enjoys spending time with her family in Round Rock.
She also makes sure her dogs, Riley, 11, a female shepherd mix, and her "newest" dog, Charlie, a 10-year-old shepherd mix, get plenty of exercise. Charlie was a client whose owners couldn't keep him, so Dr. Pratt generously decided she needed another dog to fill the void left with the demise of her beloved dog, Autumn, a year or so before she met Charlie. Dr. Pratt's 19-year-old cat died a few years ago.
Now that she's been at the Hutto clinic for more than three years, and seen just about every type of medical issue, Dr. Pratt has developed a special affinity for wound management, soft tissue surgery and preventive maintenance.
Dr. Pratt enjoys treating the pets of all the established and loyal Hutto Veterinary Clinic clients. She also welcomes our many new folks. She especially likes seeing the brand new puppies and kittens and wants to help them grow into healthy, happy pets.